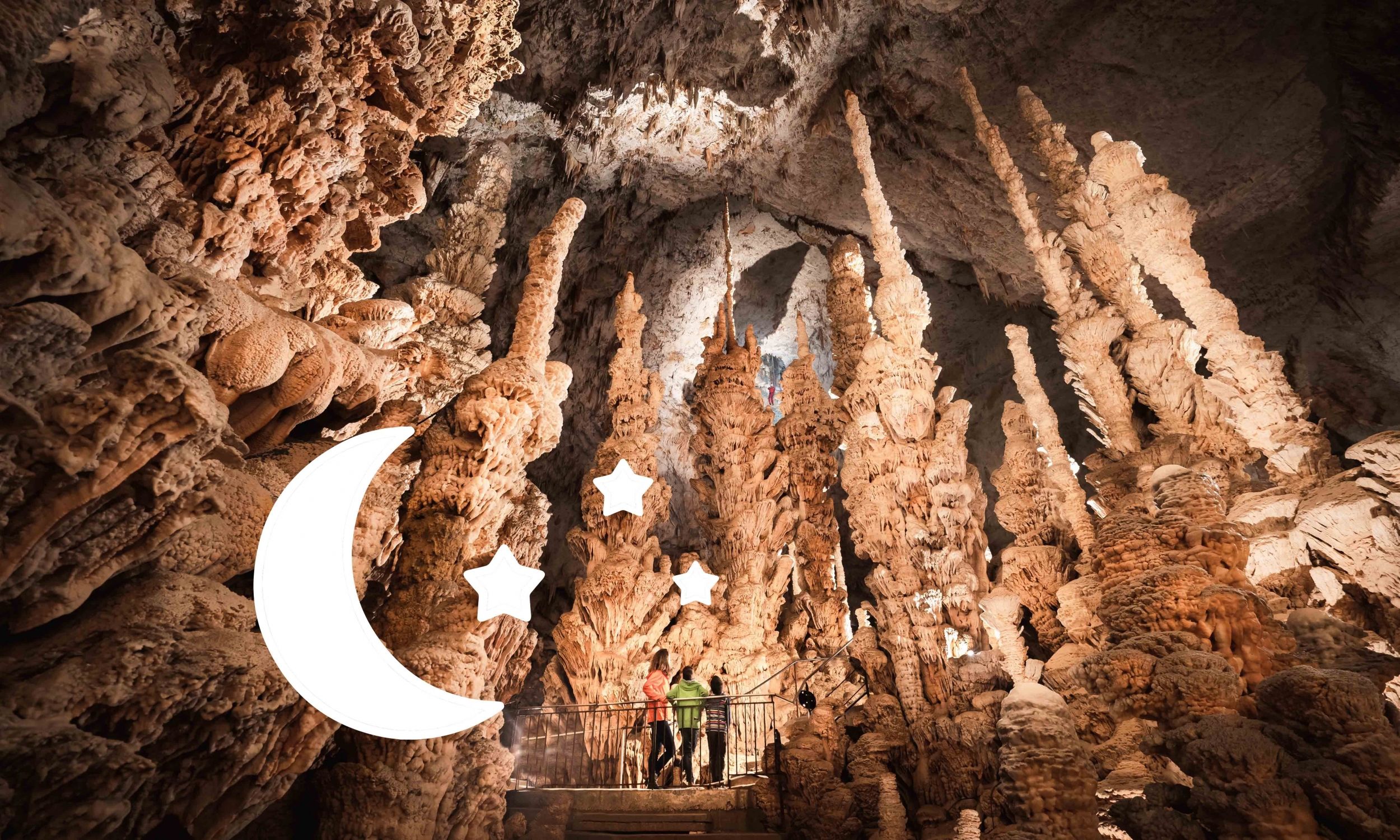 Aven d'Orgnac by night !
Closed
An exclusive tour of the cave in the evening

25/07, 01/08, 08/08, 15/08, 22/08

20.30
Few exclusive sundays evenings to visit the cave

Accompanied by an experienced guide, the cavern's mysterious forms transport you to a magical world full of mighty stalagmites, from which seem to emerge the Leaning Tower of Pisa, and forests of stacked plates.
Following an introductory film showing how caves formed in the Ardèche, the first steps of the access tunnel plunge both children and adults alike into a unique atmosphere before they come face to face with breathtaking subterranean landscapes! The secure walkway, that features a number of viewing platforms, allows you to visit the cave in complete safety.
Good to know

Every sunday evening during summer 2021 : 25/07, 01/08, 08/08, 15/08, 22/08

20.30
Last 1.15 min
Temperature in the cave : 12°C. Wear a jacket and good shoes (the floor can be slippery !)

Descent : 700 stairs ! Ascent by lift only.

€12/adult, €8/ 6 to 14 years, free for kids under 6. The Cité de la Préhistoire is not included.

Group of people restrained to less than 50 people. Health pass is not compulsory to attend to this tour.

Booking online required billetterie en ligne
More infos : +33 (0)4 75 38 65 10