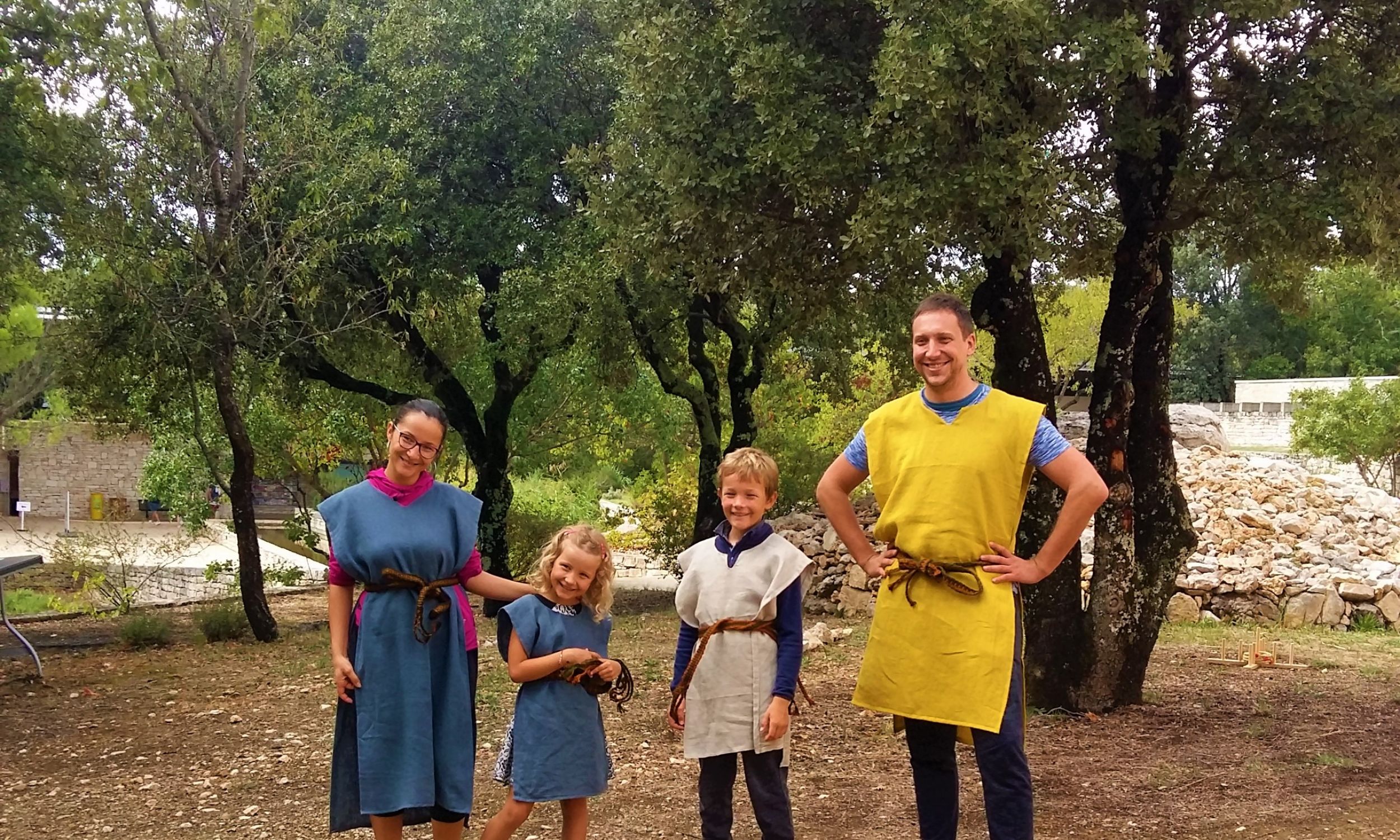 Bring your tribe along
Is your tribe ready to travel through the time and space to explore our prehistoric and geological past? The Aven d'Orgnac proposes a fun packed day for all the family !

A day of activities with your tribe

10.15 Créa'Magnon* workshop
11.15 Visit the Cité de la Préhistoire museum
11:45 Prehistoric activities**

12.15 Picnic on-site, with products from the farm shop or from the café-snack

13.30 Treasure hunt in the Maubois woods

15.30 Guided tour of the cave

16.45 Snack on the site
*everyday during summer holidays at 10.15am.
**everyday during holidays (except Christmas and winter holidays).

Please note, the Treasure hunt, the prehistoric activities and the Créa'Magnon workshop are only in french.

This is a suggested program for a day at the Aven d'Orgnac, Grand Site de France. Certain activities are free, others can be reserved and paid online or on site, subject to availability. Please check our agenda for more information.